Ronald Van Tuyl, M.D.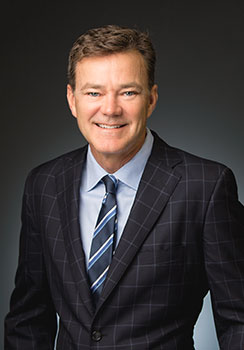 Dr. Ronald Van Tuyl knew from an early age that he wanted to be a doctor. It's that dream that took him to medical school at the University of Oklahoma, where he discovered his passion for surgery and the ENT field. He completed his degree and moved from there to his residency in Otolaryngology-Head & Neck Surgery at Emory University where he was chief resident in 1991. His passion for patient-centric care lead him to the Canton community and he opened the Ear, Nose, Throat, & Allergy Specialists in 1995.
In the years since, Dr. Van Tuyl has expanded his practice to include locations in Jasper and Blue Ridge, and has worked to continue adding state-of-the-art medical technology and procedures to the practice. Through all the changes, one thing has remained the same—Dr. Van Tuyl's commitment to his patients and to providing the highest quality of service and care possible.
Dr. Van Tuyl was inducted as a fellow to the American College of Surgeons. Dr. Van Tuyl is double board certified. In addition to being Board Certified by the American Academy of Otolaryngology (ENT), he is also Board Certified by the Academy of Otolaryngic Allergy. He is also a member of the Academy of Facial Plastic and Reconstructive Surgery.
Board Certified by the American Board of Otolaryngology
Lawrence Robinson, Jr., M.D.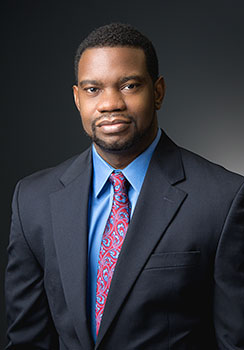 Dr. Lawrence Robinson, Jr. first became interested in entering the ENT field while attending the University of Ohio medical school. He was intrigued with the complex anatomy of the head and neck, and with the possibility of being able to help people suffering from potentially life-altering issues. After graduating, Dr. Robinson completed his surgical internship at the University of Chicago and his residency in otolaryngology-head and neck surgery at the Ohio State University.
Dr. Robinson loves having the opportunity to perform surgeries that enable his patients to live more fulfilling lives. Throughout the process, he is in constant communication with his patients and their families, and prides himself on listening to the thoughts and concerns of his patients.
Dr. Robinson is a Diplomat of the American Board of Otolaryngology and is a member of the American Academy of Otolaryngology-Head and Neck Surgery. He is competent in all facets of otolaryngology and has a special interest in reconstructive surgery of the head and neck, the medical and surgical management of thyroid and parathyroid disorders, rhinology, and pediatric otolaryngology.
Surgery of the Thyroid and Parathyroid, Massachusetts General Hospital, Harvard Medical School, Boston, MA November 2011
American Academy of Otolaryngic Allergy, Allergy and Rhinology Course, Dallas TX January 2012
American College of Surgeons Thyroid and Parathyroid Ultrasound Course, Vancouver, BC, Canada 2013
American Academy of Clinical Endocrinology Advanced Diagnostic Endocrine Neck Ultrasound and Ultrasound-Guided Fine Needle Aspiration Biopsy Course, Chicago, IL June 2015
Medical University of South Carolina Temporal Bone Dissection Course, May 2016
Board Certified by the American Board of Otolaryngology
Lawrence Robinson, Jr., M.D. Reviews
Josh Snearly, NP-C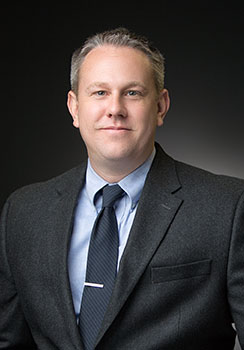 Josh Snearly, NP-C, is a board certified Nurse Practitioner through the American Academy of Nurse Practitioners. He graduated with honors from the University of North Georgia and received the Clinical Award of Excellence for outstanding performance during his training. Before becoming a nurse practitioner, Josh worked with both Dr. Van Tuyl and Dr. Robinson in a local hospital, to bring excellent care to both pediatric and adult patients in need of ENT surgical care. During his training as a NP, Josh developed a broad knowledge in healthcare by working in healthcare management, intensive care, and emergency services.
Josh says, "Helping patients reach their goals by providing high-quality care, anticipating needs, and treating patients like family is what I enjoy most."
Crystal Rice, MSN, FNP-C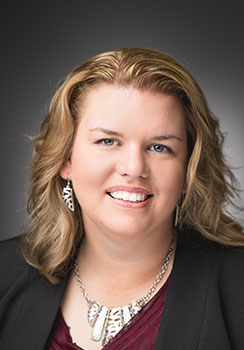 Crystal Rice, MSN, FNP-C is an American Academy of Nurse Practitioners board certified Family Nurse Practitioner. Crystal graduated with honors from Frontier Nursing University earning a Master of Science Degree in nursing. Crystal earned a Bachelor of Science in Nursing from the University of Pikeville in 2012 and an Associate Degree in Nursing from Eastern Kentucky University in 2001. During her sixteen year nursing career Crystal has had the privilege of caring for people of all ages as an Emergency Room nurse and as a Helicopter Medevac nurse. Crystal now brings her experience to compassionately treat patients at Ear, Nose, Throat & Allergy specialists.
In her spare time, Crystal enjoys gardening and watching her two sons play competitive sports.
Crystal Rice, MSN, FNP-C Reviews
Steven Sick, M.S., CCC-A
Steven W. Sick, MS, CCC-A received his Bachelor of Science degree from Bowling Green State University in 1985 and his Masters degree in Audiology from the University of South Alabama in 1988. He is also a member of the American Speech-Language Hearing Association, the American Academy of Audiology, and the Georgia Academy of Audiology. Steve has received extensive training in digital hearing aid technology, and has thorough experience with major hearing aide manufacturers, including Unitron, Starkey, Phonak, GN Resound, Magnitone, Siemens and Audifon. He excels in hearing and balance evaluation and rehabilitation and is highly involved in research of hearing and balance pathology.
Steve has over 20 years of professional experience, helping thousands of people improve their quality of life with better hearing and communication. Steve diligently keeps up with the rapidly advancing hearing aid technology. Steve, however, believes that individualized patient care and communication are the most important keys to helping people hear enhanced communication with hearing aids.
Steven Sick, M.S., CCC-A Reviews
Garrett Mayhugh, Au.D.
Dr. Mayhugh graduated from The Ohio State University with a Bachelors of Arts in Speech and Hearing Sciences in 2012 and he recently graduated from Ohio University with his Doctor of Audiology. He completed his training at the Harry S. Truman Veterans' Medical Center in Columbia, MO. Dr. Mayhugh has experience with diagnostic hearing and vestibular disorders with pediatrics and adult populations. He has experience working with multiple hearing aid manufacturers. Dr. Mayhugh stated his goal is to "give exemplary quality of care and to leave a positive impact by improving the patients quality of life." "In his spare time, Garrett enjoys hiking, cycling, reading and spending time with his family."
Garrett Mayhugh, Au.D. Reviews
Sarah Dryanski, Au.D.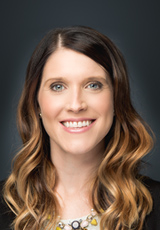 Sarah Dryanski, Au.D. received her Bachelor of Science in Communication Disorders from the University of Massachusetts-Amherst in 2004. Dr. Dryanski then went on to receive her Doctorate of Audiology from the University of Pittsburgh in 2008. Sarah is currently a member of the American Academy of Audiology. Sarah has 10 years of clinical experience working in a hospital and private practice setting with both the adult and pediatric population. As a New York native, Sarah began her audiology career working at The New York Eye and Ear Infirmary's Hearing and Balance Center for 5 years. There she was exposed to a variety of diverse hearing and balance disorders. This unique experience laid the ground work for her professional growth and passion for helping individuals who suffer from hearing loss and vestibular disorders. Dr. Dryanski has extensive experience performing comprehensive hearing and vestibular testing, along with proper selection and fitting of various amplification devices on patient who are diagnosed with a hearing loss. Dr. Dryanski understands the emotional impact hearing loss and dizziness can have on an individual and makes it her mission to test and treat these patients with empathy and accuracy. Outside of work, Sarah is a busy mom of two young children and wife. In her spare time, she enjoys spending time with her family, running, being outdoors, exploring the city of Atlanta, and listening to good music.